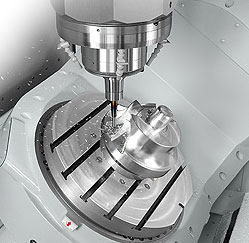 CNC Repair
Our specialty is fast turn-around repairs. We repair all makes and models of CNC controls, drives, and motors. We have technicians available for on-site troubleshooting, start-up and equipment relocation.

Preventive maintenance
Preventive & Predictive Maintenance Programs are critical to maintaining equipment and keeping it within a satisfactory operating condition. By creating and maintaining a Preventive/Predictive Maintenance Program you can eliminate potential problems, plan for scheduled downtime and extend the life of your machinery.

Machinery Installation
Proper machine installation is essential in order to hold tight tolerances, lengthen tool life, and ensure machine reliability.

Used machine Inspection
Used machine inspection will help you ensure that the machine you are buying is in good working condition, before you buy it. It is amazing how many companies neglect to inspect a machine before they buy. Once you have paid, it is too late. Why not have some negotiating power!

Rebuilds
Save money and ensure compatibility with your existing requirements by rebuilding your CNC machine. We will bring new life back into your equipment and rebuild your machine to the highest standards.



FUJI spindle drive repair
Fanuc repair
Miyano service
Spindle repair and rebuilding
CNC repair
Re-calibration
Overhaul Services
Testing and balancing
Complete geometric alignment
Precision Scraping
CNC troubleshooting
Servo motor repair
CNC Circuit Boards repair and replacement
Ballscrew repair
Lathe mill spindle repair
Revolving tool repair
And much more!
With over 60 years of combined experience – if you name a CNC problem, we've fixed it.

Give us a call at 630-372-6440, and get the job done right.