CNC Services
1235 Humbracht Circle
Unit H
Bartlett, IL 60103
Phone: 630-372-6440
Fax: 630-372-6411
After Hours:
847-323-9775


Welcome to Best CNC Services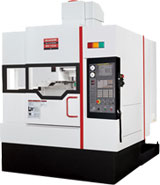 Top quality
Cost effective
CNC Service and Repair
Our mission is simple:
"Provide the BEST CNC Service and Repair. Period."
With our unrelenting standards in quality workmanship, speedy service, and highly skilled technicians, we will give you the best CNC service out there - and do it at a great price.

Give us a call at 630-372-6440, and get the job done right.

Authorized CNC Dealer


Browse New Machines
Our recent projects
Fuji spindle drive repair.
Fanuc repair.
Used machine inspection.
Re-calibration.
Miyano alignment CNC repair.
Overhaul.
Spindle repair and rebuilding.
Miyano CNC service and parts.
Testing and balancing.
Setup.
Servo motor repair.
Lathe mill spindle repair.
CNC repair.